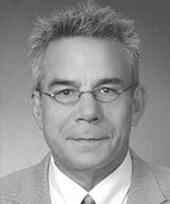 David Bella-Hawkins
Legislative Advocate
ARTconsulting@hotmail.com
For 10 years David lobbied for California State University (CSU) faculty and students as the legislative director of the California Faculty Association. Prior to joining CFA in 2001, David worked for 11 years as a lobbyist and advocate for community college faculty and students. This experience included four years representing the community college Educational Opportunity and Program Services (EOPS) student services program, and three years representing CSU students as the California State Student Association legislative director.
David founded ART in 2011 to provide consulting and advocacy services, and to represent clients at the State Capitol and before various state agencies. Since beginning his LEAD advocacy workshops and keynote presentations in 1995, David has consistently received the highest marks in evaluations by participants and conference organizers for his simple, effective organizing tools and empowering messages.
David has received statewide recognition for his commitment and demonstrated skills in the areas of leadership training and legislative advocacy.