AES and SYA are committed to sharing lessons learned and learning from others across the country as we work with young people to elevate their voices and support them in advocating for the services and supports they need to lead healthy, productive and fulfilling adult lives. Our National Partners help ensure we are not reinventing the wheel and are moving toward systemic change.
WHAT IS OPPORTUNITY YOUTH UNITED (OYU)?
Opportunity Youth United (OYU) is a national movement of young leaders who represent the real lives behind the numbers of opportunity youth in the United States: All those in the movement have suffered all manner of difficulties, including child abuse, foster care placements, homelessness, traumatic loss, incarceration, discrimination and violence, school suspensions and drop-outs. Yet, they have emerged from these experiences not defeated, but empowered—empowered to drive their own lives and futures, and to reach back and strengthen their communities for their peers, families, and future generations. For more go to: oyunited.org
AES serves as the OYU anchor organization for Sacramento and in doing supports the SYA CAT to advocate for the issues most important to Sacramento youth which includes:
Providing individual training and support to young people on the Community Action Teams; and,
Supporting young people to develop the skills and tools to create systemic changes- impacting the social systems that impact the realities of youth starting with Opportunity Youth United's Recommendations to Increase Opportunity and Decease Poverty in America.
WHO ARE OPPORTUNITY YOUTH?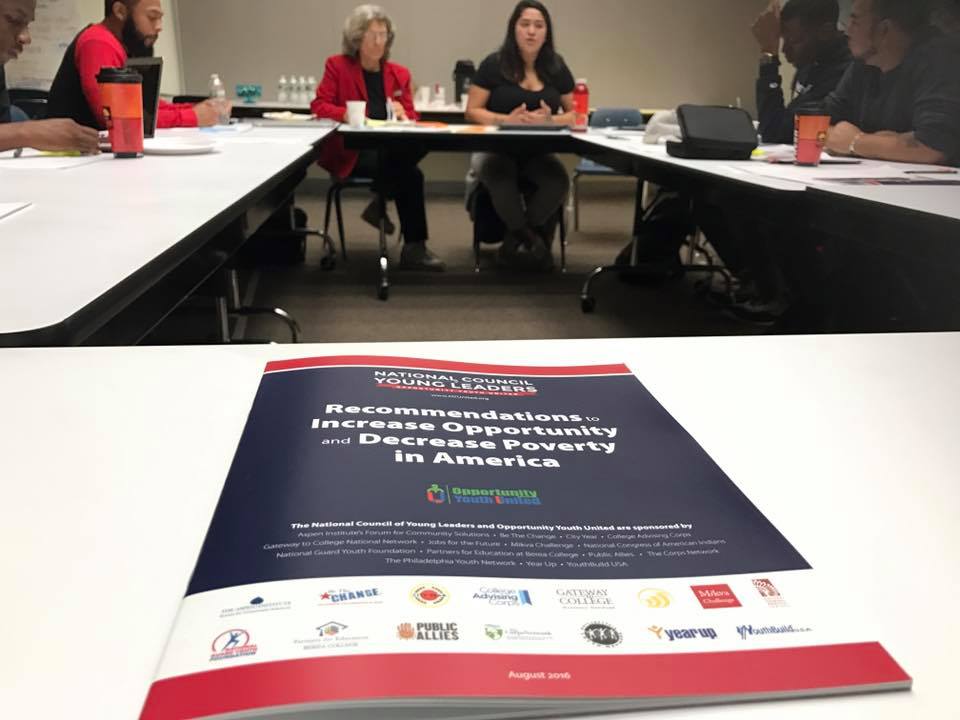 In the United States, 5.6 million young people between 16 and 24 are neither in school nor employed. About half of them are living in poverty. Opportunity Youth are these young people. Those who have not had the opportunity or pathway to success. Young people who have spent time out of school and out of work—formerly called at-risk or disconnected youth—appreciate the new language that has emerged: "opportunity youth." It accurately reflects the twin facts that they are seeking opportunity and that they offer a major opportunity to our nation if it will invest in them and their peers.