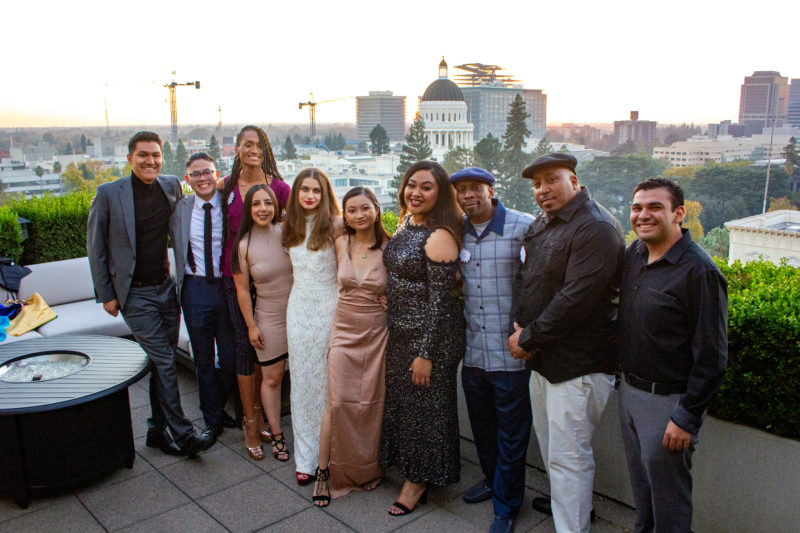 Grants and Support
By the generosity of The Davitto Family Trust, AES is excited to be able to incorporate Catalytic Philanthropy into our portfolio of services and experiences. This new funding opportunity incorporates AES' Values into the Catalytic Philanthropy approach.
Catalytic Philanthropy is an approach practiced by innovative funders to create transformative change beyond writing the check. Truly catalytic philanthropists often punch above their (financial) weight by leveraging their voice, community relationships, and non-grantmaking skills such as convening and capacity building to drive social change. (FSG – Reimaging Social Change, 2015).
AES aims to practice "catalytic philanthropy" by providing grants to innovative youth serving organizations to develop and implement creative new youth serving collaborations. AES has more than 30 years of engagement with students, parents, K-12 schools, teachers and administrators, community colleges and universities, California state level agencies and initiatives, and fellow non-profits. We intend to "punch above our weight" by supporting recipients of this funding with, when appropriate, introductions to relationships, tools to build capacity, and lessons from our experiences in driving social change.
After applications are received, finalists will be notified and a site visit scheduled for AES leadership to see the programs of finalists in action. AES leadership will spend a day learning about finalists' organizations and listening to how they need support. Our commitment to those selected to receive funding is that we will work with you to create transformative change beyond just writing the check.
Who AES is inviting to Apply:
501(c)(3) Non-profit organizations who have been in operation for a minimum of 2-3 years
AES is looking to support organizations that have innovative ideas and projects that value collaboration, cross-cultural and cross-generational relationships, and movement towards systemic change
How to Apply:
Send the following to Jen@aesimpact.org by 5:00 PST on December 15, 2022
Copy of the Organization's IRS determination letter showing nonprofit status
Funding Details:
Please note that this grant will be funded for the time period of July 1, 2022 – June 31, 2023.
Applicants can apply for any amount up to $15,000.
Up to 5 applicants will be selected for this round of funding.
Timeline:
RFP released and marketed: January 1, 2022
Applications due: February 1, 2022
Application review: February 15 – February 28th
Finalists Contacted: March 1, 2022
Site Visits of Finalists: March 14th – 25th, 2022
Awards Announcements: April 1, 2022
Orientation Meeting: April 8, 2022
Grant funded: July 1, 2022
Mid Grant Reporting due: January 31, 2023
Final Report due: July 17, 2023