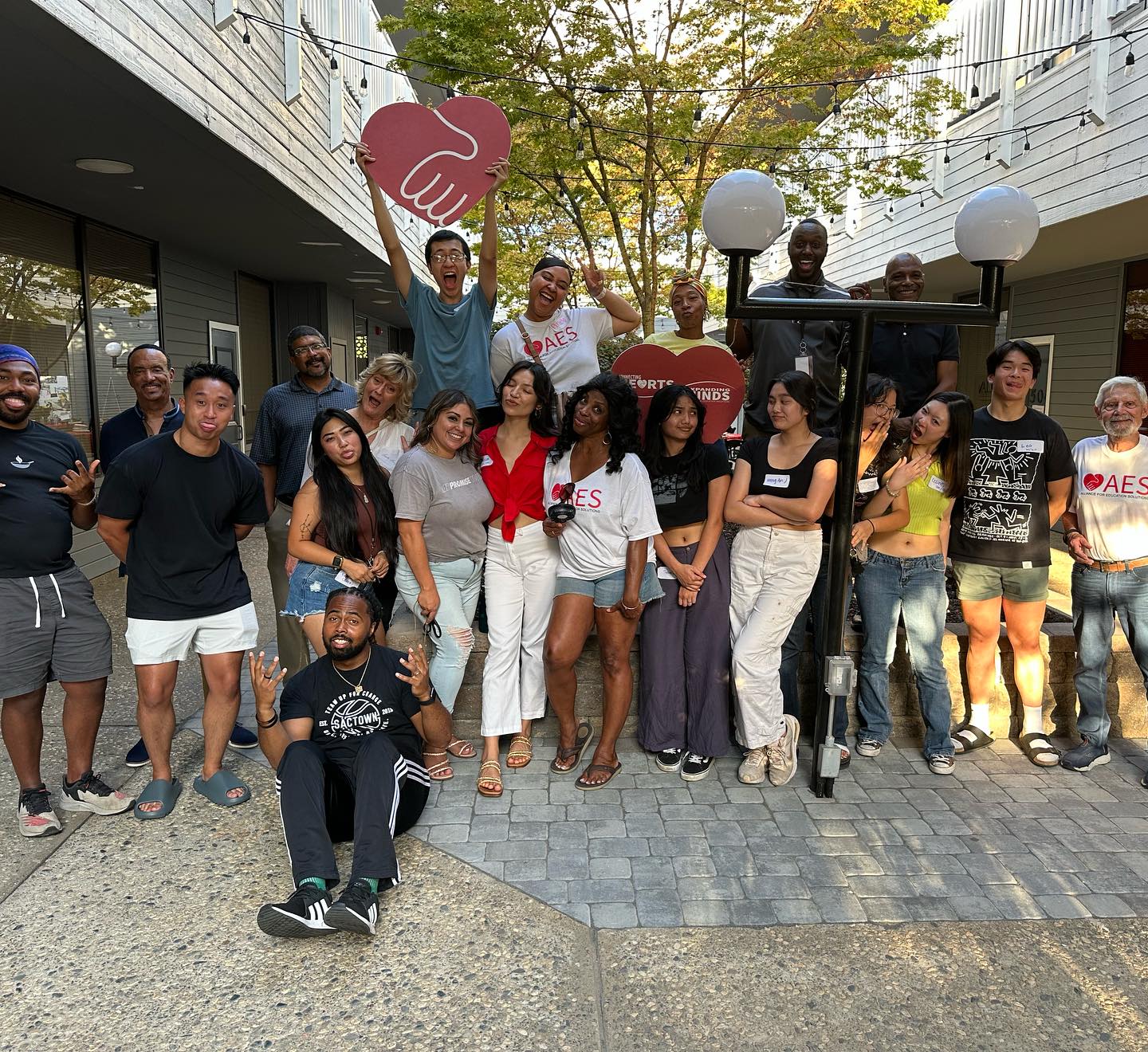 The mission of Alliance for Education Solutions, Inc. (AES) is to improve the life chances of vulnerable youth by fostering cross-cultural and cross-generational relationships to affect systemic change. For over 30 years, AES has provided a range of consulting, training, evaluation and other services to individuals and organizations in the diversity, cultural competence, and youth development arenas.  Most importantly, we have been learning by doing – not by discussing change, but by "getting into it" in an effort to facilitate positive motion in whichever part of the youth serving system we were working with.
AES' Values: AES believes in and strives to reflect the following values in our work:
Always look for ways to collaborate
Include multiple stakeholders in identifying and seeking solutions to a problem
Engage a cross-cultural and cross-generation group of individuals and organizations in a common agenda to work on together
Create interactive cultures that foster relationships, trust, and respect
Ensure the youth involved feel respected, connected, and affirmed
Use data to continuously learn, adapt, and improve
This Funding Opportunity:
By the generosity of The Davitto Family Trust, AES is excited to be able to incorporate Catalytic Philanthropy into our portfolio of services and experiences.  This new funding opportunity incorporates AES' Values into the Catalytic Philanthropy approach.
Catalytic Philanthropy is an approach practiced by innovative funders to create transformative change beyond writing the check. Truly catalytic philanthropists often punch above their (financial) weight by leveraging their voice, community relationships, and non-grantmaking skills such as convening and capacity building to drive social change.  (FSG, 2015).
AES aims to practice "catalytic philanthropy" by providing grants to innovative youth serving organizations to help them get better at getting better.  AES has more than 30 years of engagement with students, parents, K-12 schools, teachers and administrators, community colleges and universities, California state level agencies and initiatives, and fellow non-profits. We intend to "punch above our weight" by supporting recipients of  this funding with, when appropriate, introductions to relationships, tools to build capacity, and lessons from our experiences in driving social change.
After applications are received, finalists will be notified and a site visit scheduled for AES leadership to see the programs of finalists in action.  AES leadership will spend a few hours with finalists, learning about their organizations and listening to how they need support. Our commitment to those selected to receive funding is that we will work with you to create transformative change beyond just writing the check.
Who AES is inviting to Apply:
501(c)(3) Non-profit organizations who have been in operation for a minimum of 2-3 years
AES is looking to support organizations that are committed to using assessment, data, and reflection to improve their organizations
Funding Details:
This grant will be funded for the time period of October 15, 2023 – October 14, 2024
Funding is in the total amount of $10,000

The first $5,000 will be received following participation in orientation (around November 5, 2023)
The second $5,000 will be received after participation in the Cohort Connect Meeting #2 (end of April 2024)

Up to 5 applicants will be selected for this round of funding.
What Awardees Can Expect from AES:
True to our commitment to catalytic philanthropy, AES will provide technical support to help you identify areas of improvement, ways to overcome barriers to improvement, and the steps to take to move your organization forward. While nonprofits have similar challenges, we know that each is unique in their strengths and how they can improve. Accordingly, we will tailor your technical support to what your organization needs. At the same time, we will connect you with a cohort of like-minded youth-serving organizations who are also committed to getting better at getting better. You will have a community of support, not competition, that will help your organization improve.
What AES Expects of Awardees:
Awardees will attend and participate in the orientation, connect meetings, and celebration (these are designed for intentional reflection and engagement with other awardees so collaborations and support is enhanced)
Awardees will submit a short online pre-survey before the orientation and each connect meeting (these are designed to provide reflection time prior to our connects and to help awardees get better at getting better)
Awardees will engage with and support the other organizations in their cohort so we can all learn from each other and help each other continue to get better at getting better
Awardees are open to identifying areas of improvement and receiving technical support; they will commit to the process of trying to improve their organization and get better at getting better
How to Apply:
Submit the online application by 5:00 PST on September 22nd 2023. Please note you are required to include a copy of the Organization's IRS determination letter showing nonprofit status.
Timeline:
RFP released and marketed. August 24, 2023
Applications Due. October 6, 2023
Finalists Contacted. October 13, 2023
Site Visits of Finalists TBD
Awards Announcements. October 27, 2023
Orientation Meeting. November 16 or 17 (TBD), 2023
Cohort Connect Meeting #1. January 25, 2024
Cohort Connect Meeting #2. April 25, 2024
Cohort Connect Meeting #3 August 29, 2024
Cohort Celebration. TBA