OUR PARTNERS
AES is committed to partnering with local and national organizations to help ensure youth have a voice across our homeland.
The Cross-Cultural Leadership Center (CCLC) at The California State University, Chico, provides the programs and the space to help students stay respected, connected and affirmed in their transition to, and journey through, higher education. The bonds and friendships that are built through the CCLC last a lifetime. The space gives students an opportunity to meet new people, explore new opportunities and build a community that becomes their family. CCLC works in partnership with AES to provide opportunities to engage and empower area high school students through a range of programs and retreats.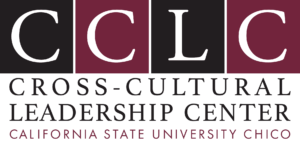 OYU is a national grassroots membership movement of young people from across the nation. It was formed by the National Council of Young Leaders, comprised of young leaders from 14 national organizations, working to unite low- income young people in active local struggle for increased opportunity and decreased poverty in America. OYU has developed a platform for change, called "Recommendations to Increase Opportunity and Decrease Poverty in America. This platform puts equal emphasis on the importance of investing in pathways out of poverty for young adults seeking another chance, and on changing the conditions of poverty that affect  young people and their communities.
In cities and counties across America, OYU is working with anchor organizations to organize groups of young leaders through Community Action Teams (CAT) to speak up and take action on issues affecting opportunity youth, in order to engage more young people in the electoral process.
AES has been selected to serve as the OYU anchor organization for Sacramento and in doing so will help launch a Sacramento CAT to advocate for the issues most important to California youth.