Sacramento Youth Alliance Community Action Team
EMPOWERING AND TRAINING YOUTH IN THE SACRAMENTO AREA TO BE ADVOCATES, LEADERS AND CHANGE MAKERS
YOUNG ADULTS WORKING TO ELIMINATE THE BARRIERS OF POVERTY, DISCRIMINATION AND INJUSTICE FOR UNDER-REPRESENTED COMMUNITIES
SUPPORTING YOUTH TO REACH THEIR MAXIMUM POTENTIAL
The Sacramento Youth Alliance Community Action Team (SYA CAT) is a local chapter of the national Opportunity Youth United (OYU) movement which organizes groups of young leaders through Community Action Teams (CAT) to speak up and take action to end discrimination, poverty and injustice, and to build a society that respects and protects the rights of all young people. SYA CAT is founded and led by youth up to age 24, who champion inclusivity, diversity, and sustainable opportunities.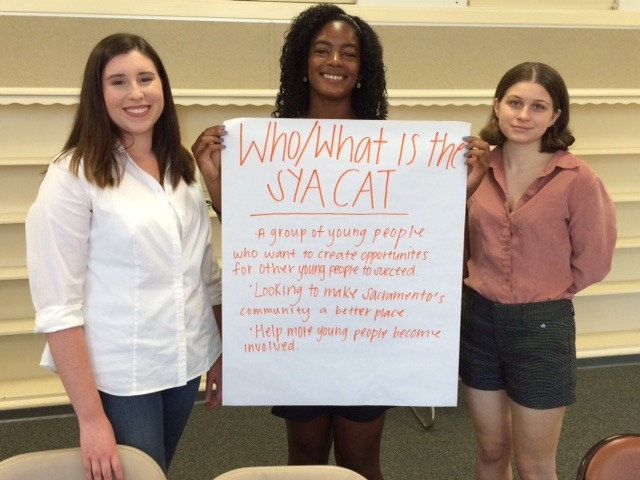 Who are the youth in the SYA CAT?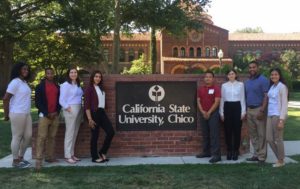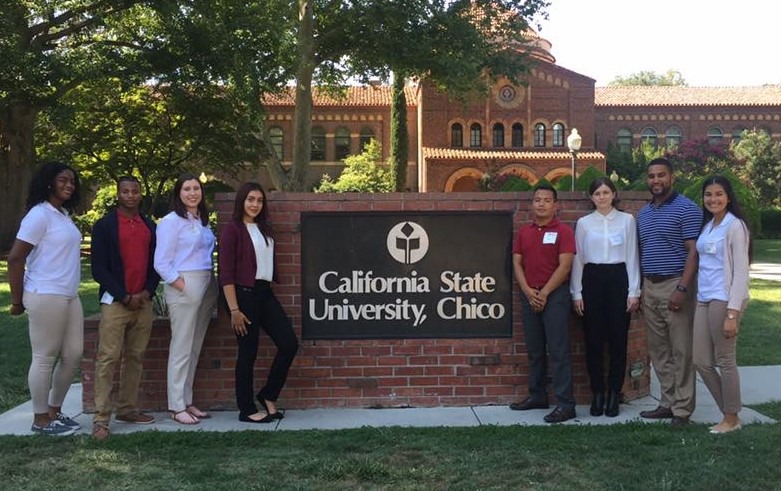 SYA CAT is comprised of variety of young people, many of whom are current and former Opportunity Youth, ages 16 to 24, from diverse racial and ethnic backgrounds including Black, Latino, White, Native American, Asian, and mixed backgrounds. They share a deep knowledge of the realities facing low-income youth, and a profound commitment to helping their peers find pathways out of poverty to realize their full potential. They are committed to eliminating the conditions of poverty that they, their families, peers, and communities have experienced, and through the SYA CAT speak up in the many contexts where their issues are being addressed, and help engage and organize their peers toward civic engagement.
Our Mission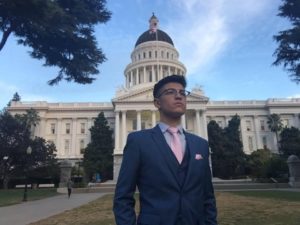 SYA CAT strives to engage, empower, and mobilize youth to enhance quality of life for marginalized communities. Through grassroots advocacy, SYA CAT calls for a transparent government that promotes the rights of Sacramento's youth.
To eliminate the barriers of poverty, discrimination and injustice for vulnerable, low-income and minority youth
To impact systemic change and increase opportunity in the Sacramento area to improve the lives of low-income young people and the communities they live in
To mobilize and train a coalition of youth advocates who champion policies and practices that are youth centered and youth supported
To empower youth in the Sacramento area so that they have the skills and opportunities to advocate for themselves and reach their maximum potential
Our Vision
All Sacramento youth will have the same opportunities to be educated and thrive, and will be provided opportunities to be engaged, productive and successful members of their communities.
Train youth ages 16-24 as civic leaders and social change agents to mobilize their peers and advocate for the issues that matter most to them.
Help build social connections between youth, policy makers and community leaders.
Provide a space for youth to become central to system improving processes by providing opportunities for them to advocate for and impact the change they seek.
Serve as a coordinating hub for youth led community based and site based action teams where authentic youth engagement is supported, and systemic changes cultivated through policy and community development advocacy and educational outreach.
Helps young people organize to create systemic changes to the social systems that impact their lives. The focus of the work begins with Opportunity Youth United's Recommendations to Increase Opportunity and Decease Poverty in America.
Our Vision for Sacramento
Sacramento will be a city that has eliminated the barriers to success for all young people by investing in programs and policies that give youth a pathway out of poverty and pipeline through college.
Monthly SYA CAT Meetings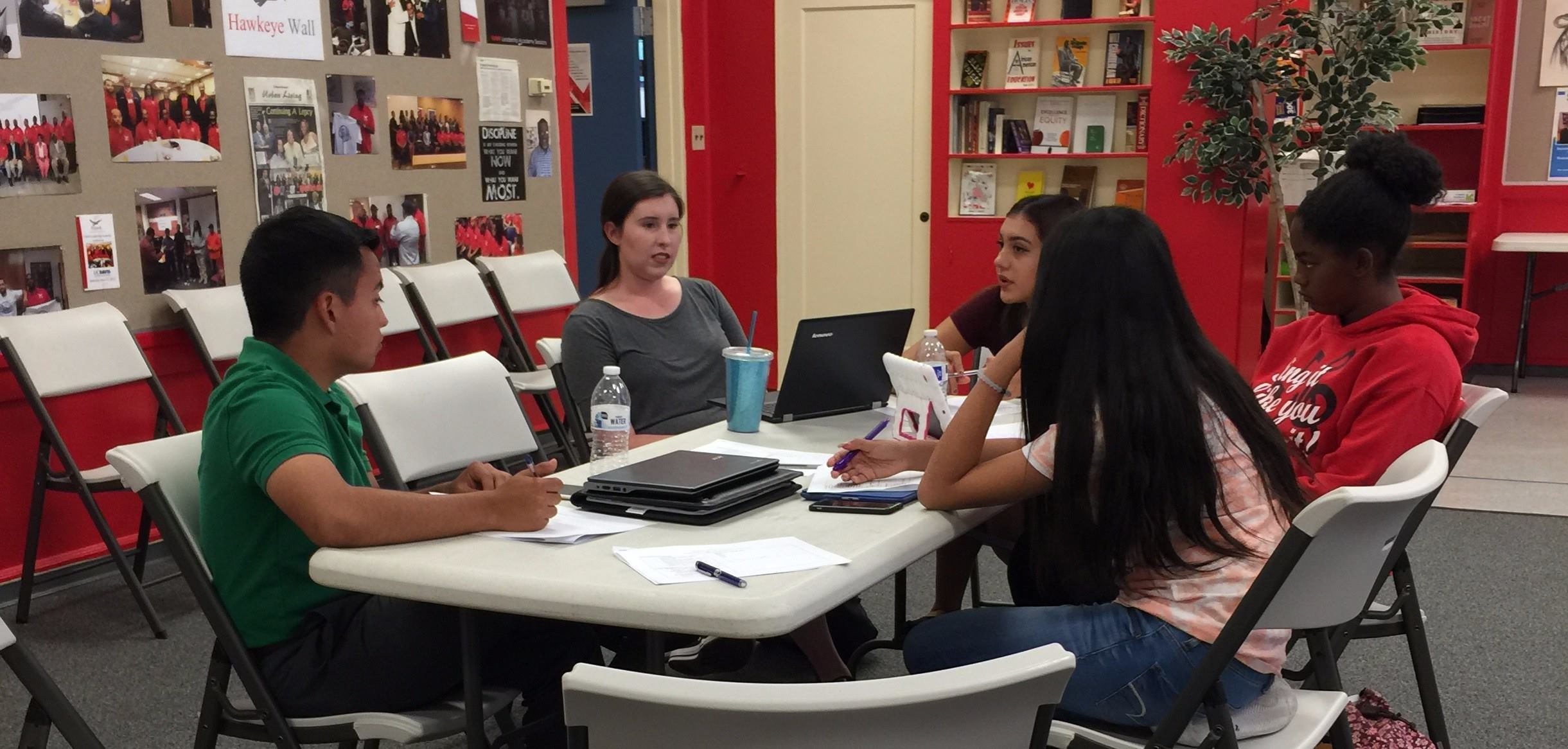 The SYA CAT youth advocates meet monthly and welcome new and interested youth to all meetings. Meetings are an opportunity to welcome new members, learn about the work of SYA and help strategize on how best to ensure youth voice is engaged on all levels in the Sacramento area. Attending the monthly meeting will give you a chance to meet other members of the SYA CAT and to find how you can become involved in this youth led advocacy network.
Meetings: Meetings are held the second Wednesday of every month from 6pm -8pm. For more info, email us at: syacat@aesimpact.org
Community Outreach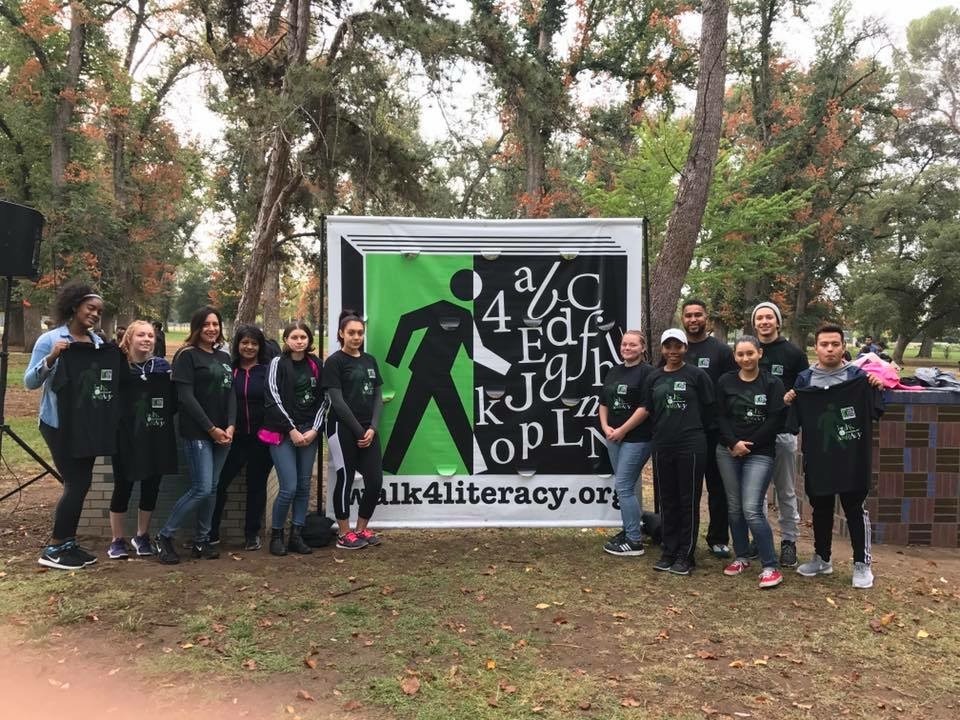 SYA lead advocates regularly go into the community to share information about the CAT, OYU and the social change work they are engaged in at the City, State and National Level.
Community Organizations and Youth Groups: SYA is committed to working collaboratively with other youth and community groups and regular presents to other groups and invites them to SYA meetings.
Conferences and Gatherings: SYA has been invited to several national conferences to present and co-facilitate workshops about the work of the Sacramento and the SYA CAT. Being part of the National Opportunity Youth United Network affords SYA a national platform to both share lessons learned and to learn from other cities.

As part of the national OYU network SYA CAT developed this short voter guide to help young people get engaged and informed about the election and their local candidates.
Sacramento Youth Town Hall
The Youth Town Hall is one in a series of opportunities for Sacramento Youth to stand up and speak out on issues that are important to them. This is an opportunity for youth to exercise their civic responsibility and voice their preference for certain policies, ideas, and issues. AES and SYA facilitated and helped organize the Town Halls.
Policy Work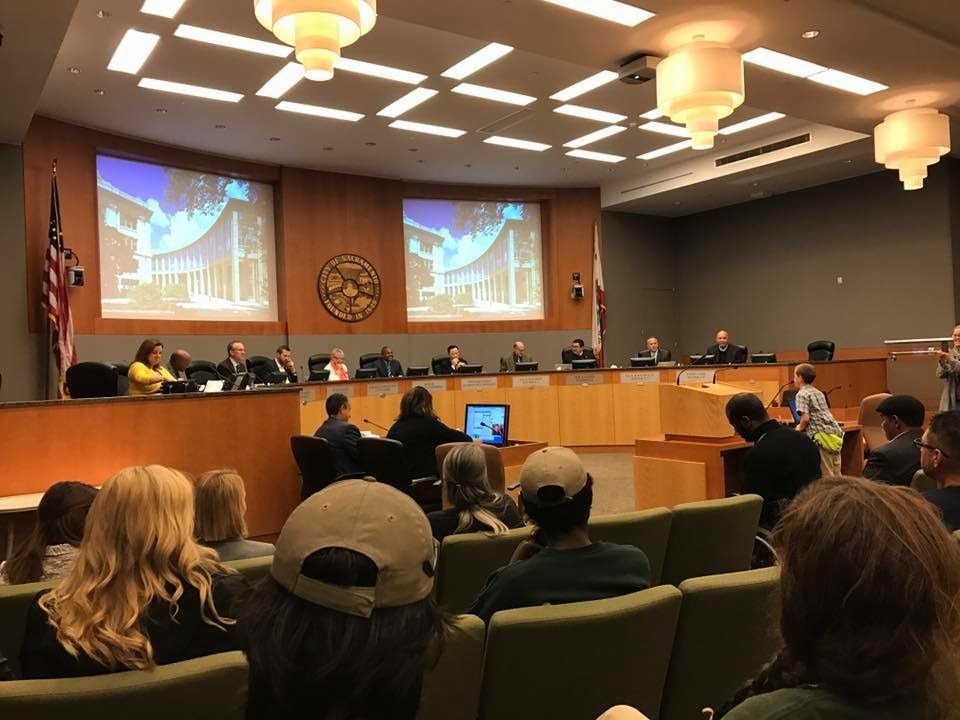 The SYA CAT is actively engaged in mobilizing their peers in support of youth centered policies at the State and City level and ensuring that policy makers meet with and hear from young people before policies that affect their lives are passed.
Mobilizing for a Children's Fund
Beginning in early 2016 the SYA CAT mobilized young people in support of a Children's Fund and Department of Youth Services to increase opportunities and access to services and supports for opportunity youth in the city of Sacramento.Between October and December 2016, the SYA Team held a series of public meetings to share the details of the Children's Fund Ordinance, and to solicit feedback and recommendations from attending youth. Over 25 youth contributed over the course of the meetings.This resulted in POLICY RECOMMENDATIONS RELATING TO THE ESTABLISHMENT OF A DEPARTMENT OF YOUTH AND THE SACRAMENTO CHILDREN'S FUND. This was a unique opportunity to have the voices and concerns of youth heard and addressed prior to a policy being passed and SYA members hoped it would help set a baseline for the way the City chooses to engage and work with youth in the future.
City Council Meetings
SYA CAT youth speak regularly at Sacramento City Council meetings, and mobilize youth and adult allies from other youth groups and community organizations to speak during public comment.
Meeting with Policy Makers
SYA advocates help build social connections between youth, policy makers and community and regularly meet with policy makers and their staff to ensure youth voice is heard in the crafting of new policies or programs for young people.
Community and Planning Meetings
Throughout the year SYA members regularly attend community and planning meetings that are focused on youth services or programs. Their input has been invaluable in helping the adults in the room understand the needs and realities of young people.
National Partnerships: Opportunity Youth United Network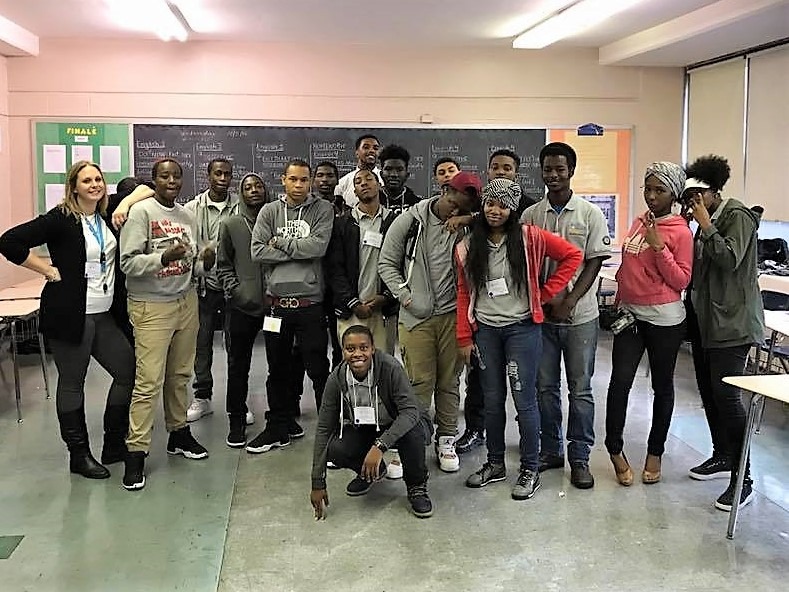 The SYA CAT is one of many community action teams in cities across the country. Each action team is part of the National Opportunity Youth United Movement, to mobilize and engage 1,000,000 disconnected youth in 10 years.