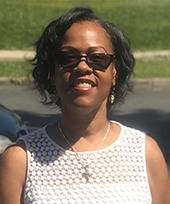 Carla Epting
Board Member
carla@aesimpact.org
Prior to beginning her Sierra College career, Carla Epting served as the first African-American Registrar at Butte Community College from 1992-98. She also was employed by Pacific Bell as Supervisor of Disbursement Accounting and an Executive Account Manager from 1986-1992.
Carla earned her Bachelor's degree in Information and Communication Studies from Chico State University in 1986 and a Master of Science degree in School Counseling from the University of La Verne in 1998. She was s Founding Sister of the Delta Sigma Theta Sorority 1st Chapter.
Carla was hired as the Associate Dean of Admissions and Records and Outreach at Sierra College from 1998-2006. During her tenure
she was activity involved in the California Association of Community College Admissions and Records Officers (CACCRAO) where she was elected as regional representative for several terms and statewide president.
In 2006 Carla joined the Instructional side of the house. She worked in the Personal Development Department as a counselor, coordinator and professor until her retirement in 2014.
As counselor, Carla was a strong student advocate who always put students first and strived to respect students' rights and to acknowledge and validate all students. She was the guiding force responsible for forming the Sierra College Umoja Program which is a Learning Community dedicated to the success and achievement of historically under represented students. She continued to serve as an executive member of the Umoja Statewide Leadership Team until 2017.
Carla's passion and commitment to student success is well documented. Her energy, infectious laughter and authentic approach to student success is unique and never duplicated.