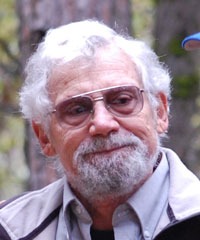 Dr. Bernie Davitto
Founder
LinkedIn
bernie@aesimpact.org
Treasurer, Co-Founder, and former Executive Director of AES. A visionary leader and Emeritus Professor of Sociology and Social Work at California State University, Bernie has spent his career advocating for the needs of marginalized youth. Under his inspired leadership, AES has continued to grow and forge new ground, deepening its ability to advocate for the neediest of young people.
Dr. Davitto has spent 52 years in the human service profession as a clinical social worker, CYA parole and community agent, group home administrator, college professor and administrator, research project director and education reform consultant. He also serves as Trustee for the Davitto Charitable Remainder Trust, and the Dean Davitto Survivors Trust. Both are ongoing financial supporters of AES.
Dr. Davitto has seen education and rehabilitation philosophies and movements come and go over fifty, often frustrating, years' of service. However, he continues to be encouraged by the resiliency of the human spirit, the problem solving power of cross-cultural understanding, the ability of systems (with proper prodding) to change, and the powerful healing and motivational properties of caring relationships and positive learning environments. He has worked with adult experts on numerous task forces and boards, including the California State Youth Council and the California Association of Student Councils, but his most significant learning has always come from the experiences and perspectives of youth themselves. On his watch, all AES initiatives are intended to benefit from this critical but too often overlooked data and problem solving resource.
He is supported by a team of committed Board members and consultants, each of whom bring a different area of expertise to AES's growing portfolio of work.