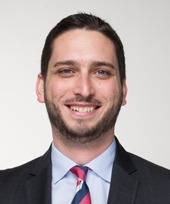 Jake Brymner
Chair of Program Committee
LinkedIn
jake@aesimpact.org
As a policy advocate, Jake brings his knowledge of public policy, coalition building, and dedication to improving opportunities available to young people through education, to his work with AES.
Jake currently serves as the State & Federal Policy Director for the Campaign for College Opportunity, a nonprofit policy research and advocacy organization that promotes college access and student success. In his work at the Campaign, Jake partners with students, civil rights champions, business leaders, and policymakers to advance policies that will improve student success and close equity gaps. Prior to joining the Campaign, Jake worked as Constituent Services Manager for Congressman Eric Swalwell. While serving in Rep. Swalwell's office, Jake helped launch and develop the office's constituent services operations, as well as handle a range of policy areas. Jake's other past experiences include numerous roles in Bay Area political campaigns, helping launch a "Legislative Advocacy" course as a Research & Course Assistant at the Goldman School of Public Policy, and serving lattes as a Starbucks barista.
Jake serves on the Board of Directors of the East Bay Leadership Council, where he co-chairs the Education & Talent Task Force. Jake was a 2019 New Leaders Council Fellow and also currently serves on the Board of NLC Sacramento. Jake holds bachelor's degrees in History and Political Science from the University of California, Berkeley. Jake is a lifelong Californian from the East Bay and now resides in Sacramento.